18.00 - Live Readings (Gaia Ginevra Georgi, Jan Škrob, Muanis Sinanovic)
Saturday 9 October 2021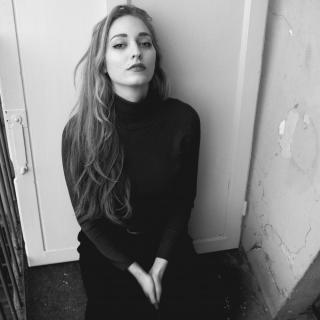 Gaia Ginevra Georgi
Gaia Ginevra Giorgi (1992, Italy) is a poet and performer. In 2016, she published her first poetry collection Sisifo ("Sisyphus"), and a year later, her second collection Manovre segrete ("Secret Manoeuvres"). In 2019, Giorgi created a performance Proprio come per le formule magiche ("Just Like the Magic Formulas"), which exceeds mere poetry lyrics by connecting the body, word, and machine. Also in 2019, she published Sylvia Plath. L'altare scuro del sole ("The Dark Altar of the Sun"), which is not only the poet's biography, but also an insight into the time of Sylvia Plath's life and work. Giorgi's poetry has been translated into Spanish, Romanian, and Turkish.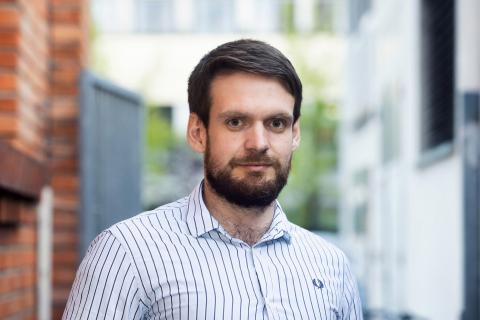 Muanis Sinanović
Muanis Sinanović (1989) is a Slovenian poet and essayist. He has published four collections of poetry and a collection of prose essays. He has been translated into several languages and included in domestic and international anthologies. In 2020, a book selection of his poems was published in Serbia. He is the recipient of two national awards.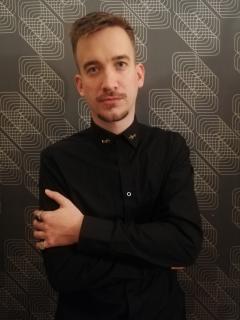 Jan Škrob
Jan Škrob was born in Prague, Czechoslovakia, in 1988. He is the author of three books of poetry, Pod dlažbou (2016), Reál (2018), and Země slunce (2021). His debut collection was nominated for the 2017 Magnesia Litera Czech literary award in the "Discovery of the Year" category. In 2018, Škrob won the Czech-German Dresden Poetry Prize and in 2019, he was shortlisted for Jiří Orten Award given to the best Czech book written by an author of 30 years of age or younger. His poetry teeters at the intersections of the personal and the political, the fictitious and the real.