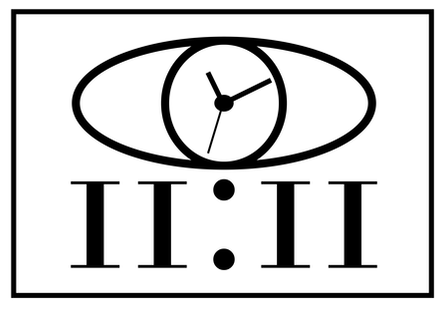 11:11 Press
11:11 Press is an American independent literary publisher based in Minneapolis, MN. Founded in 2018, 11:11 publishes innovative literature of all forms and varieties. We believe in the freedom of artistic expression, the realization of creative potential, and the transcendental power of stories. As a publisher, we share the artist's vision with the world. When an author lives according to their true self, their art encourages others to do the same. That's why we take creative work so seriously, because art and literature has the power to change lives. Our philosophy is simple. As the publisher, we are the invisible hand, and the written word is the invisible school. You, the artist, are the teachers of your truth. In this way, we lean on one another to spread a culture of curiosity and creativity with those ready to take a leap of faith.
This Author / Performer's Events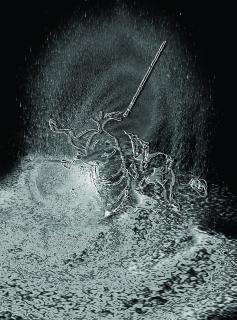 adO/Aptive
The adO/Aptive group is a name for multiple projects, ranging from reading groups to artistic exhibitions, conferences, academic papers etc. For Prague Microfestival, they have prepared an experimental lecture format ft. three members of the collective on the topic of "Technologie und das Unheimliche." The lecture-performance will present a cartography of the HUNGAROFUTURIST movement and reflect upon the various topics presented during the festival & colloquium.
Zsolt Miklósvölgyi is a critic, editor and researcher.
Márió Z. Nemes is a poet, critic, and professor of aesthetics and art theory.
Daniel Hüttler is an artist, researcher and drifter.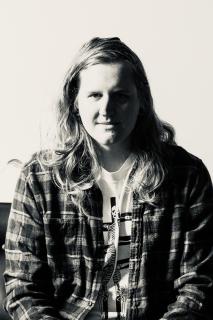 Andrew J. Wilt
Andrew Wilt has been working professionally in writing for over a decade. As a student, he was the founder and editor-in-chief of a university sponsored alternative newspaper. Since, he has worked in education, the corporate world as a writer and editor, and has lead writing workshops. Andrew is the author of Age of Agility: The New Tools for Career Success, which is currently being used as a textbook in universities, nonprofits, and Fortune 500 companies. 11:11 Press is a combination of Andrew's passion and purpose: writing, business, providing opportunities to underdog artists, and fostering engagement in the arts.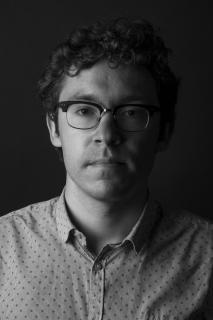 Artis Ostups
Artis Ostups (1988) is the author of the poetry collections Comrade Snow (Biedrs Sniegs), Photography and Scissors (Fotografija un škeres), and Gestures (Žesti). In addition to poetry, he writes literary criticism. He is a researcher at the Institute of Literature, Folklore, and Art, and a doctoral student of Literature and Cultural Research at the University of Tartu. Ostups is also the founder and editor-in-chief of the online magazine Punctum. His work has been translated into English, German, French, Russian, Lithuanian, Slovenian, Estonian and Croatian.
This Author / Performer's Events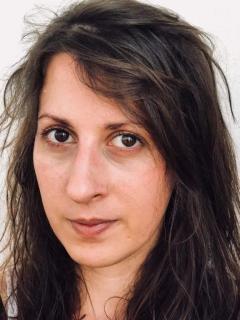 Dragana Mokan
Dragana Mokan lives and works in Belgrade, Serbia. She is the author of the poetry collection How My Time Has Gone By (2003) and the short story collection Play Them Some Soft Music (2019). She has won numerous literary awards and was the finalist in the poetry and short story competitions Alma (Belgrade) and Giuseppe Gioachino Belli (Rome). Her poems and short stories have been published in many magazines and online portals in the Balkans and across Europe.
This Author / Performer's Events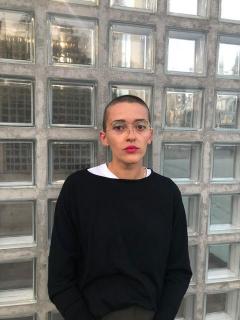 Enis Maci
Enis Maci, *1993, is the author of the essay collection Eiscafé Europa (edition suhrkamp) and of several plays, most recently WÜST (November 2020 at Theater Bremen). She has received several awards for her work. In 2021, she will be a fellow at Tarabya Cultural Academy in Istanbul as well as at the Villa Aurora in L.A.
This Author / Performer's Events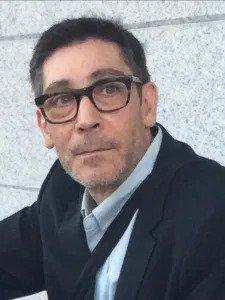 Germán Sierra
Germán Sierra is a writer and neuroscientist living in Spain. He has authored seven books of fiction in Spanish, and one in English, The Artifact, published in 2018 by Inside the Castle.
This Author / Performer's Events
Jo Blin
Jo is an angry immigrant and a multimedia artist currently based in Prague. Her work takes various forms to explore and obsess about current social & political issues, contemporary human behaviours and the absurdity inherent to her own practice. After graduating from the National School of Fine Arts (ENSBA) in Paris, she has been involved in various creative projects and campaigns with a focus on social and environmental issues. Aside from her artistic practice, she works as an illustrator and runs diverse creative projects. As well as being a member of the Prague-based Zvlášť Collective, She also co-founded the shared art studio Obejvák in Prague.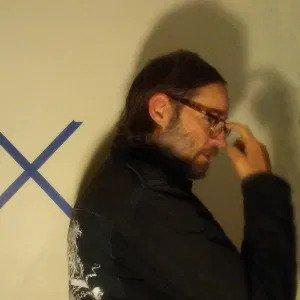 John Trefry
John Trefry is an architect in Lawrence, Kansas, United States where he also edits Inside the Castle, a small press for literature in the expanded field. After receiving his architectural education, he practiced architecture with Mack Scogin Merrill Elam Architects for 13 years and has been teaching architecture at the University of Kansas for 8 years. He has written two novels, Plats and Apparitions of the Living, and a caprice, Thy Decay Thou Seest By Thy Desire. He is currently working on a third novel, Massive, and a nonfiction poem, Inanimism.
This Author / Performer's Events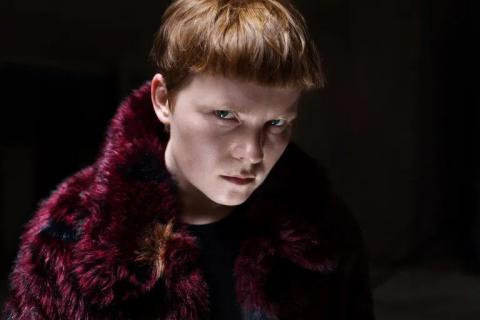 Kira Pietrek
Kira Pietrek (born 1983) – a poet from Poznań who is also into graphics, illustration and advertising. She had her debut in the anthology Słynni i Świetni (2008). For her book Język korzyści (2010) she received the Wrocław 'Silesius' Poetry Award in the category of 'Debut of the Year'. For her second book, Statystyki (2013), she was presented with the Stanisław Barańczak Literary Award for significant and innovative achievement in the field of literature, the humanities and in popularising literary culture (the award is given to artists below the age of 35). The poet also won the Scholarship of Albrecht Lempp in Berlin in 2017.
This Author / Performer's Events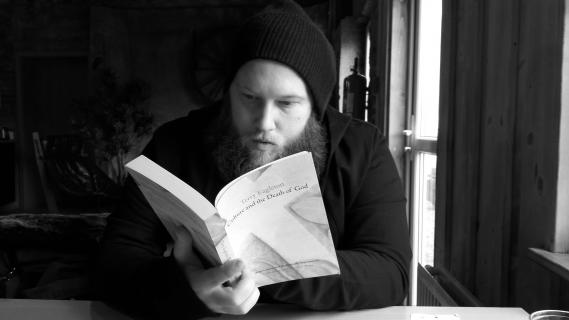 Mark Horvath & Adam Lovasz
Mark Horvath
is a philosopher and researcher who lives in Budapest. He is a co-founder and co-editor of Absentology, a Facebook page dedicated to philosophy and weird science, and Poli-p, a Hungarian posthumanist collective. His areas of interest include posthumanism, digital studies, speculative realism, pessimism, nihilism, finitude, and the anthropocene. He has published ten books, including two monographs in English.
 
Adam Lovasz
is an Australian-born philosopher based in Hungary. A co-founder of Absentology, a center for collaboration and interdisciplinary philosophical inquiry, Adam is currently a PhD student enrolled in the Ethics and Political Philosophy Program at Eötvös Loránd University, Budapest, his interests include continental philosophy, embodiment, phenomenology, posthumanism and speculative realism. He is author and co-author of numerous books.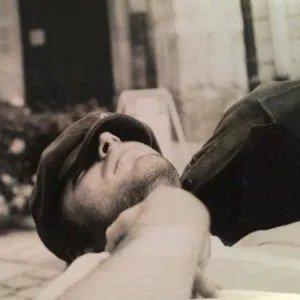 Michael John Rowland
Michael John Rowland has been working on numerous painted and written projects from his Prague-based studio over the past 13 years. Michael mistrusts language and everything that comes out of everybody's mouth including his own. When he does use words he tends to have as much fun with them as possible. When he is painting or collage making and not writing he feels very little difference between these acts of sign making. He works with the Zvlášť Collective in Prague and the international project known as The Alt*Art Society.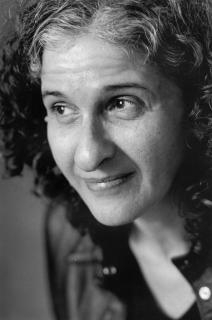 Nataša Velikonja
Nataša Velikonja (1967), sociologist, poet, essayist, translator, lesbian activist. She has published six books of poetry; her first poetry collection Abonma (Subscription / 1994) is considered to be the first openly lesbian poetry collection in Slovenia. She is also the author of five books of essays and scientific papers, two of them co-authored with Tatjana Greif. She has translated about twenty books of lesbian and gay theory, and radical social criticism, as well as theories of architecture and design. She received the Prešeren Award for her undergraduate thesis in 1993, the Župančič Award for her literary work in 2016, and the International literary award KONS in 2018.
This Author / Performer's Events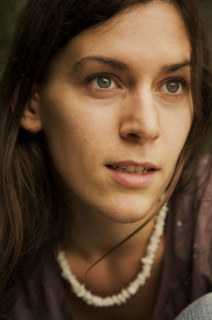 Nina Dragičević
Nina Dragičević is a poet, essayist, composer and a holder of the Master's degree in Sociology. She is the author of four books: the novel Kdo ima druge skrbi (Who's Got Other Concerns, 2014), essayist monographs Slavne neznane (Famous Unknowns, 2016) and Med njima je glasba (There Is Music Between Them, 2017) as well as the long poem Ljubav reče greva (Love Says Let's Go, 2019). In 2019, she was the author in focus at the international festival of contemporary arts The City of Women. Nina is a member of the Slovenian Writers' Association. In 2018, she won The Knight of Poetry competition, and was the first in its history to receive both the Jury Award and the People's Choice award. The same year she was presented the Outstanding Achievement Award of the University of Ljubljana. In 2018, she was shortlisted for the European award Palma Ars Acustica. Her poetry book Love Says Let's Go was in 2019 shortlisted for both the Veronika and the Jenko Award.
This Author / Performer's Events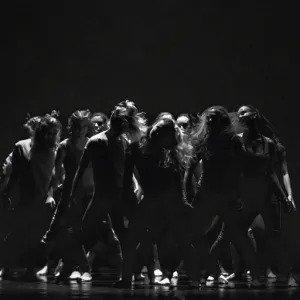 NØIR
In the summer of 2018, Dominika Malenovská founded NØIR Dance Company, which is a group for everyone who wants to dance and improve in modern, neoclassic or contemporary dance techniques. We do not make any differences and our classes can be attended by any dance enthusiast. Our public performances include Dance festival Zlín (2 times), International Day of Dance in shopping mall Eurovea (Bratislava), Ball of Faculty of Arts (Comenius University in Bratislava), Fashion LIVE! (Bratislava, performance for Boris Hanečka collection AU!) and more. In November we hosted our premiere ABSURD.DITY which included all our choreographies. Also, we performed choreography O.T.R.A. at festival Drama Queer in Bratislava.
This Author / Performer's Events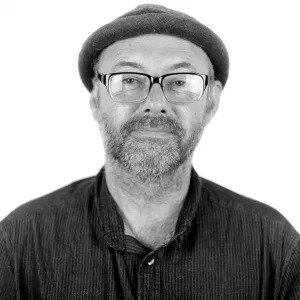 Paul Hawkins
Paul Hawkins works mainly in poetry, visual art & performance. They co-run Hesterglock Press & its Prote(s)xt imprint with Sarer Scotthorne. They also curate events, run creative writing workshops, collaborate with & support SJ Fowler's Poem Brut project as a performer, artist & publisher. They've written a number of books, some collaborative, some not. The most recent is Go Sift Omen (2019). Their work has been exhibited widely. KF&S Press will publish EACHWHAT, a collection of their visual work; text art, poem brut & collage later this year.
This Author / Performer's Events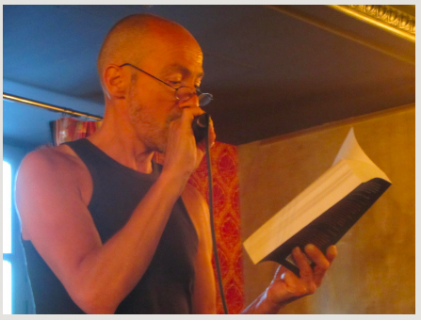 Richard Makin
Richard Makin is a writer, poet and artist. He is the author of a trilogy of books: 'Work in Process' (Great Works, 2003-06), published online, a long work of 'non-generic prose' Dwelling (Reality Street, 2011), and Mourning (Equus, 2015). A much revised and extended print version titled Work will be published by Equus Press in 2021. Also by Richard Makin is Concussion Protocols (Alienist, 2019). A sequence of two hundred sonnets (still in progress) now has the title 'CC Sonnets'.
This Author / Performer's Events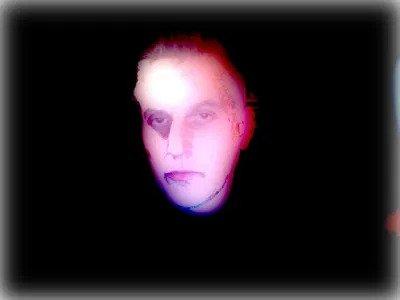 Richard Marshall
Johnny Pulp aka Richard Marshall writes, paints and talks. He has written 11 novels (including Palomares Bomb Grrlsand Manga Bastards), 1 collection of short stories and 2 collections of philosophy interviews. He has written many essays and reviews for 3ammagazine as contributing editor from 2000 to 2019. His paintings are usually acrylic on discarded cardboard or prints and they are usually about tough decisions from previous nights.
He is currently running the philosophy and art website 3:16 where he has interviewed over 400 philosophers and showcases some of his daubs. He is still biding his time.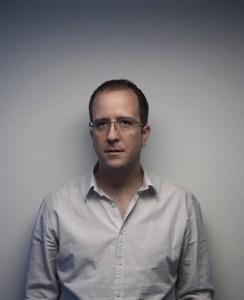 Robin Mackay
Robin Mackay is director of the UK publisher Urbanomic and editor of its journal Collapse, has written and spoken on philosophy and art, worked with a number of artists developing cross-disciplinary projects, and has translated essays and monographs of French philosophy, including Alain Badiou's Number and Numbers, François Laruelle's The Concept of Non-Photography and Anti-Badiou, Quentin Meillassoux's The Number and the Siren, and Éric Alliez's The Brain-Eye.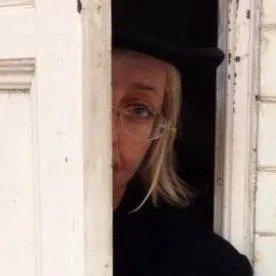 Sarer Scotthorne
Sarer Scotthorne is a poet and a physical performer, she played Gregor in her twenties in Kafka's Metamorphosis, shape shifting into a young man, a beetle and back to herself. She now performs poetry and moves between mother, pacifist, poet and martial artist. She co-runs Hesterglock Press and has two publications, The Blood House and Semblance. She is co-editing the anthology Writing Utopia and her full collection Meta Mutter is due out in spring 2020. She teaches Wutan martial arts in Bristol UK.
This Author / Performer's Events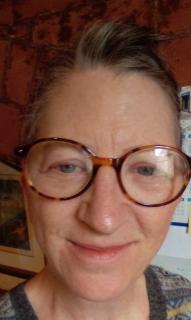 Sheila Mannix
Sheila Mannix is based in Cork, Ireland. A regular at Cork's SoundEye Festival of innovative and experimental poetry, sound and performance, she has been widely published in Irish, British and American journals including gorse, Shearsman, Tears in the Fence and Tripwire: a journal of poetics. Two chapbooks - "female corpse' and 'Lashed across the Skies' - are available free from online poetry publisher Smithereens Press and a third chapbook, 'Dual Poet Reader: One' is available from hardPressed Poetry. She has been  a 'Featured Writer' in Trinity College Dublin's literary magazine Icarus and is included in Martin Corless-Smith's 2018 Free Poetry Series anthology of contemporary innovative Irish poets edited by Ellen Dillon. 
This Author / Performer's Events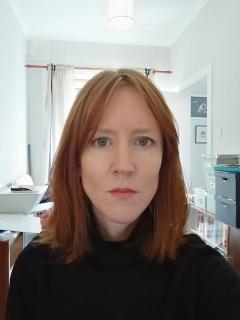 Simone Hutchinson
Simone Hutchinson co-directs Hedera Felix, an independent publisher of experimental literature and visual art. She founded the press in 2018 with the inaugural issue of Mycelia, a magazine dedicated to the weird and the eerie. Hedera Felix also publishes SisM, an online-only magazine devoted to digital work made using time-based and code-based media. She has collaborated in collective publishing for an art writing pamphlet series inspired by Italo Calvino's Six Memos for the Millennium. Mycelia published Issue 3 in February 2020. SisM will open for submissions later this year.
TW: @FelixHedera IG: @hederafelixcic